My name is Jack Chan.
I'm 51 years old, married with one daughter.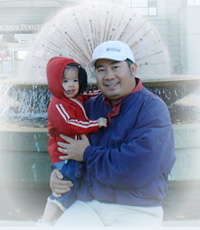 I've been an investor for thirty years, buying my first stock at age nineteen. I've been using technical analysis since 1997, and the bull market of the late 90's made me money despite making blatant mistakes. Year 2000 was very challenging, as the new bear market made buying the dips very unprofitable. As a result, my trading model became more polished, and risk management which was non existent has now become top priority. Since 2001, I've been averaging an annual ROI (return on investment) of 30%, without a losing year. My focus was on the gold and tech sector, with the energy sector being added in early 2005. Through the use of ETFs and funds, we have eliminated the daunting task of studying company fundamentals, and suffer no surprises during earnings seasons.
I began sharing my trading model with a few like minded fellow traders in 2001, and the circle began to grow. The teaching and mentoring became a full time job, and by late 2003, I had to leave my family business and launched my advisory service in early 2004. The rest is history, as thousands of active traders and investors around the world are now benefitting from our unprecedented and unmatched service. Welcome to our family of traders and investors.
Get to know us.
Our simple trading model
by Jack Chan.
The Psychology of Trading
by Dr John Doyle.
Testimonials
First hand knowledge of the service.
Sample Updates
»
Sample Gold Update
»
Sample Energy Update
»
Sample Global Indexes Update
»
Sample Growth Sector Update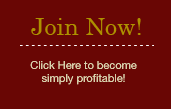 Our subscribers say:

Jack, When you issued a major sell signal on the broad market early this year, I switched all my funds into money markets and bonds. That decision was one of the best investment decisions Iíve made in a long time, had I not done that, I would be down over 30%. I will not make a move until you give us a major buy again, whenever that may be. Thank you so much.

» More Testimonial