Privileged Members Only.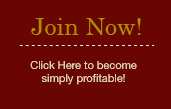 Our subscribers say:

It's been a while but wanted to reach out to you in thanks. My father and I followed you for many years, and subscribed too.

He passed away recently comfortably at home surrounded by family. (I will miss him and my son dearly. They were my running mates. )

The reason I reached out to you is because of your help in securing / growing his nest egg during his last decade of life.

While not wealthy, he did sleep well his final few years knowing, through your help, he would leave my mom financially stable and also leave a little left over for the grandkids.

Many thanks to you and your good spirited, trusted help.

Peace to you and your family.

Regards, P.M.

» More Testimonial