Privileged Members Only.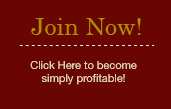 Our subscribers say:

Jack, When you issued a major sell signal on the broad market early this year, I switched all my funds into money markets and bonds. That decision was one of the best investment decisions I've made in a long time, had I not done that, I would be down over 30%. I will not make a move until you give us a major buy again, whenever that may be. Thank you so much.

» More Testimonial