Privileged Members Only.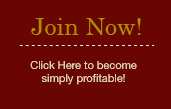 Our subscribers say:

I did take your advice and tightened stops on my gold stocks which I've been accumulating since 2001. Had I not been stopped out, my portfolio would be down over 50%. For an investor like me, buying is not the problem, selling is. Thank you for your great service and mentoring.

John S.

» More Testimonial