Our Terms & Conditions.

Respect
You agree to respect the work presented on this site and the other subscribers. You vow not to share your password with anyone. The reports presented on this site are the property of JACK CHAN's Simply Profits and should not be distributed by subscribers in any way. Emailing reports and posting them on the Internet is strictly prohibited.

Regarding Your Subscription
Website Billings and Subscriptions are handled by our privacy partners, Cyrus First LLC. On your credit card statement you will see "Cyrus First" as the name for your subscription charge, not "JACK CHAN's Simply Profits". Cyrus First is a proud partner of SJACK CHAN's Simply Profits and was chosen for their excellent commitment to the privacy of our subscribers.

No Refunds
We offer no refunds of any kind. The site contains free articles that will give you a clear idea of what we offer. You should investigate these before you subscribe. You may unsubscribe at any time to prevent future billings, but we offer no discounts or pro rates.

Privacy
We respect you privacy and will not sell your personal information to anyone, for any reason.

Indemnification
You have read all disclaimers on the site and agree to completely indemnify Cyrus First from any claim related to the content or operation of this website resulting from or in connection with the products or services, messages, programs, infringement or any claim for libel or slander or for violation of copyright, trademark or other intellectual property rights.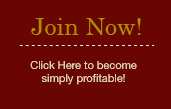 Our subscribers say:

I have to admit, that I am a huge fan of your work, never miss a day reading your analysis, even, when I am totally at odds with you.

Best example is FCX, when you first bought it, I was just about to go short FCX, instead , I bought 1000 shares just to tag along with you, with one Caveat, that I average down and hold it for long term. Between 10-11 $ I bought 2000 shares more, meanwhile I am kicking myself that, I did not go with my own analysis to short FCX in the first place!

In March when it got to 5 $, For money management purposes ( as you put it nicely!), could not add to the position. So just like you, I waited. When a couple of months ago, at about 13 $, I saw the first sign of topping , I sold the entire 3000 shares at breakeven , it went down a bit and reversed, but I did not jump back, and watched it, and you holding it and price doubled. Your analysis and trading are simple ( I like it) and efficient at the same time.

I have been doing technical analysis in trading Oil and Gold, since 1984, In the 80's I was doing 3 million bbs daily of Crude oil, gasoline and heating oil, and hundreds of contract in Nymex every day.

I retired in 1991, at the top of my game and have my personal account to trade since, and I, very rarely find anyone worth complimenting!

Keep on doing what you have been doing.

Best Regards J.S. ( Ph.D.)

» More Testimonial