Retrieve your password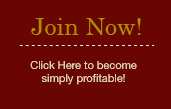 Our subscribers say:

Mr Chan,
Being heavily invested in China/HK these past few years, I took heed on your advice last Nov and began to lighten up on my exposure. I cannot imagine what my state of mental capacity would be right now had I stayed fully invested. Your caring nature and untiring support is uncommon in the business, and I cannot thank you enough for your constant guidance. Your service is unmatched.

KC.

» More Testimonial