Privileged Members Only.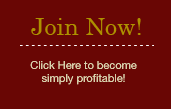 Our subscribers say:

I really must write just to let you know how much I value your work and your way of looking at the market.  Like many others, I dithered when we got the major sell signal because another advisor who uses Dow Theory was waiting till the transports confirmed the Dow low before calling a bear market.  Well I waited and by the time the transports confirmed I was 40% down.  It has taken this amount of pain for me to see the light but I am now seeing it. 

» More Testimonial